To mark the beginning of the joyous month of Adar here are 17 of my favourite short jokes.

Enjoy! 
(And feel free to like, share, add one of your own in the comments area below 😀)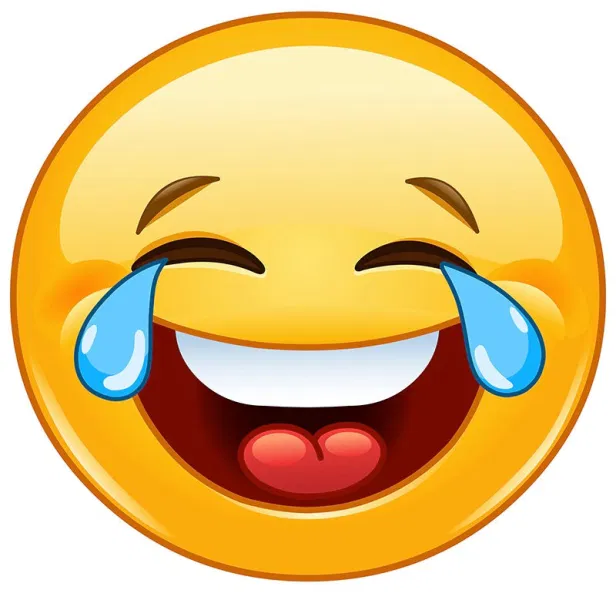 😂😂😂
So someone fell into the upholstery machine in a furniture factory…
From what I've heard they are now fully recovered!
😂😂😂
A young man called directory assistance… "Hello, operator, I would like the telephone number for David Cohen in Johannesburg."
"There are multiple listings for David Cohen in Johannesburg" the operator replied. "Do you have a street name?"
The young man hesitated, and then said, "Well… um… some people can call me Ice Man."
😂😂😂
(You may have to have grown up with snowmen to get this one…)
So there were these two snowmen standing in someone's garden. One snowman turns to the other and says, "Hay! Do you smell carrots?"
😂😂😂
Did you hear about the two TV antennas that got married? The wedding wasn't great but the reception was amazing!
😂😂😂
Did you ever meet the bloke who invented crosswords?
What was his name again?… Um… P something T something R.
😂😂😂
I phoned the trainer at the local gym and I asked if he could help me to do the splits.
He asked me, "Well how flexible are you?"
I said, "Well…I can usually make Tuesdays or Thursdays."
😂😂😂
What did Cinderella say when her photos weren't ready?
Some day my prints will come.
😂😂😂
What did the snail say when he hitched a ride on a tortoise?
Weeeeee!
😂😂😂
What did Zero say to Eight?  
Nice belt!
😂😂😂
So I was watching the London Marathon and saw one runner dressed as a chicken and another runner dressed as an egg. I thought: 'Hmmm… This could be interesting.
😂😂😂
How many Mexicans does it take to change a lightbulb?
Just Juan
😂😂😂
Crime in multi-storey car parks… Its just wrong on every level!
😂😂😂
So I went into an Exclusive Books store and asked for a book on turtles.
"Hard back?" the assistant said.
Yes, I said, "hard back, little head… "
😂😂😂
This guy knocked on my door and asked for a small donation towards the local swimming pool.
So I gave him a glass of water.
😂😂😂
I'm reading a book about anti-gravity.
It's impossible to put down!
😂😂😂
A polar bear walks into a bar and says "Can I have 2 beers …………………………………. …………………………….. and 2 cokes."
The bar tender looks at him and says "Why the big pause?"
😂😂😂
And finally…
A photon walks into a hotel. The attendant asks if he has any bags he needs help with.
"No…" the photon replied "I'm traveling light."
🤡🎉😂 HAVE A HAPPY MONTH OF ADAR! 😂🎉🤡
(😀 And please don't forget to like, share or even share your own joke in the comments below 😀)